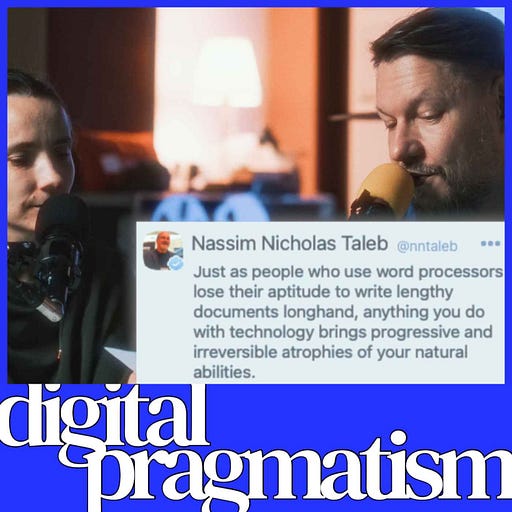 Dec 5, 2022 • 9M
TECHNOLOGY MAKES YOU DUMBER - Nassim Nicholas Taleb explains why
Intentional technology use. Mindful productivity. Counter-cultural family life. Hosted by a family living in a forest, with no TV and not consuming news/social media.
What happens when we rely on technology too much to manage our daily life? What impact technology has on our capabilities? Are you still able to travel with a paper map?
How to use technology wisely?

What happens if something goes wrong?

Is overreliance on technology dangerous?

What impact can outsourcing navigation (GPS) have on our capabilities to orient ourselves?

What is the business model of tech firms?
---